#1linewed
Questions
My #1linewed for this week from my work in progress, Out of the Blue.  I am almost done with it!  It's written and I have edited it more times than I want to count.  Soon I will have to let my little birdie leave the nest.
Surprise?  What kind of surprise?
So, the women are not required to please every male in the family?
You're really going to take her side in this?
He does not want to produce offspring with them?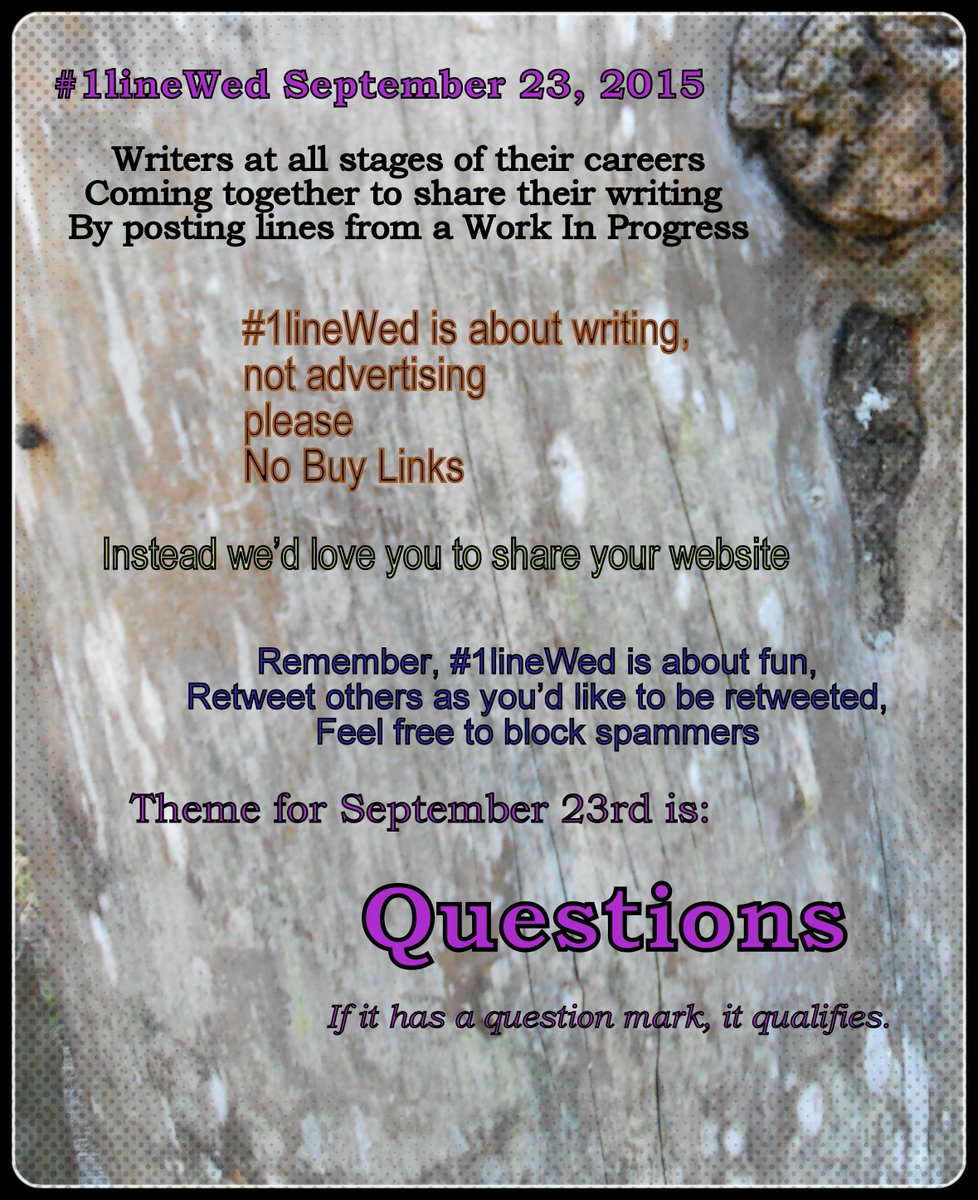 I will keep adding to this as I post #1linewed from #wip Out of the Blue.